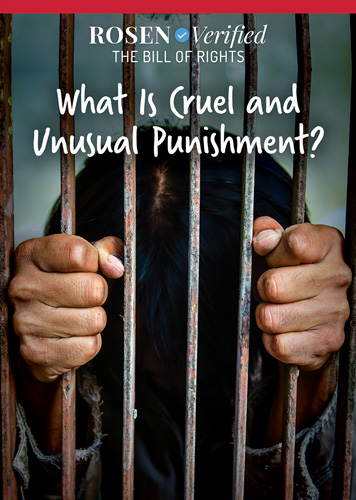 What Is Cruel and Unusual Punishment?
Rosen Verified: The Bill of Rights
The Eighth Amendment of the U.S. Constitution's Bill of Rights prohibits the use of "cruel and unusual punishment." The interpretation of the phrase, however, was left to the Supreme Court of future years. This easily accessible guide examines the context that inspired the country's founders to include this phrase, as well as court cases that challenged it. Interesting, thought provoking, and age appropriate, this title engages readers' minds while emphasizing the effect of the Constitution on daily life.