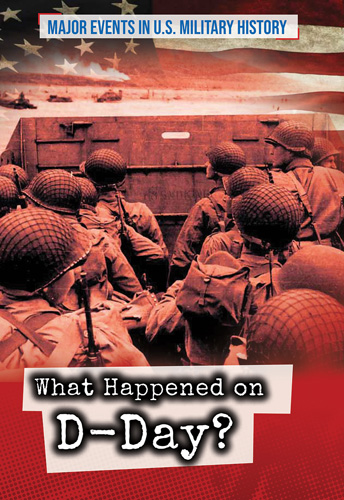 What Happened on D-Day?
Major Events in U.S. Military History
Allied forces led by the United States and England landed in German-occupied France on June 6, 1944. More than 160,000 soldiers landed in Normandy. The fates of these forces, the key figures of leadership, and the adversity and triumphs of World War II are recounted in this detailed volume, which includes an overview of many other significant military events. Readers will be drawn to the incredible wartime photographs and appreciate the detailed timeline concluding this important addition to any history collection.