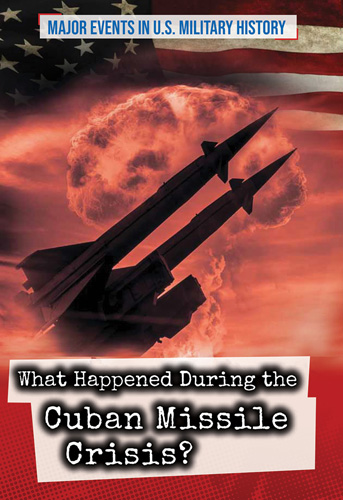 What Happened During the Cuban Missile Crisis?
Major Events in U.S. Military History
In 1962, people in the United States, Cuba, and the Soviet Union seemed to be holding their breath as they stood at the precipice of nuclear war. U.S. Secretary of Defense Robert McNamara later recalled that he thought October 27, 1962, "was the last Saturday [he] would ever see." Packed with interesting sidebars and fascinating facts, this book transports readers back to a time of political intrigue. John F. Kennedy, Fidel Castro, and Nikita Khrushchev are examined as well as related events such as the Bay of Pigs.