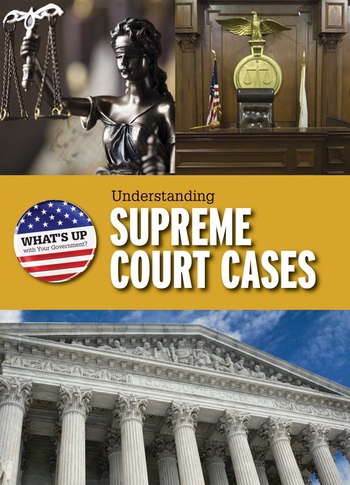 Understanding Supreme Court Cases
What's Up with Your Government?
The Supreme Court has the incredible power to overturn unconstitutional injustices through its rulings, making it a vital check to the executive and legislative branches' powers. This information-rich book introduces readers to inner workings of this essential aspect of the United States government and uses historical and contemporary examples to explain complex issues. Readers will explore landmark decisions, such as Brown v. The Board of Education, which provide context for current events. Photographs bring light to important issues and fact boxes provide insight on key topics. This thorough look at the Supreme Court encourages readers to ask tough questions about the United States judicial system and empowers them to find answers.