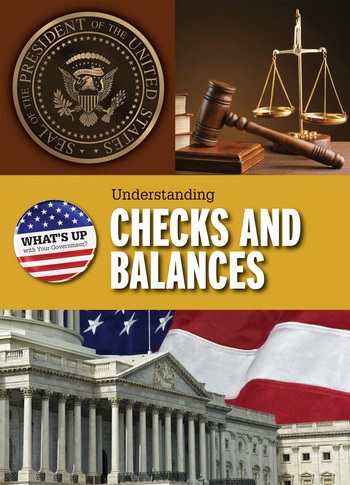 Understanding Checks and Balances
What's Up with Your Government?
The United States government is divided into the executive, legislative, and judicial branches in order to maintain a healthy balance of power, but how is that balance maintained today? This timely book explains the system of checks and balances with historical and contemporary examples, such as President Trump?s executive order banning immigration from Iran, Iraq, Libya, Somalia, Sudan, Syria, and Yemen. Readers will learn how the judicial branch was able to block portions of this executive order, and other key moments of checks and balances in U.S. history. Photographs bring these important issues into sharp focus, while fact boxes highlight essential information on this highly relevant topic.