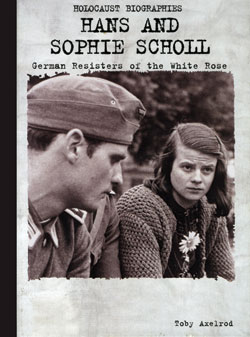 Hans and Sophie Scholl
German Resisters of the White Rose
During the worst years of Nazi rule, it seemed as if all of German society had lost its moral bearing. Yet with nothing personal to be gained and everything to be lost, there were heroic individuals such as the Scholls, who resisted Hitler's diabolical regime, sacrificing themselves in order to save others.
* Reviews *
Book Review--"Because of [its] size and readability, this title...will be useful in most collections." -- School Library Journal

Book Review--"Excellent primary sources." -- Fairfax County Public Schools

"...a work of distinction. Worthwhile additions to Holocaust biographies." -- AJL Newsletter"